What are the (health) benefits of an African Safari Holiday?
After an African safari, people often feel a sense of awe, wonder, and fulfillment. The experience of witnessing wildlife in its natural habitat, exploring the vast landscapes, and immersing oneself in the African wilderness can leave a profound impact on individuals. Here are some common feelings and potential health benefits associated with an African safari:
Joy and Excitement: Seeing majestic animals up close, such as elephants, lions, and giraffes, can evoke feelings of joy, excitement, and wonder. The sheer beauty and diversity of the wildlife and landscapes can create a deep sense of appreciation and happiness.
Connection with Nature: Being immersed in Africa's wilderness allows individuals to reconnect with nature on a profound level. This connection with the natural world can bring a sense of tranquility, peace, and harmony, providing a much-needed break from the fast-paced and technology-driven modern lifestyle.
Stress Reduction and Relaxation: Being surrounded by the serene beauty of the African landscape, away from the pressures of daily life, can help reduce stress levels. The slower pace, absence of city noise, and breathtaking scenery create an ideal environment for relaxation and rejuvenation.
Mindfulness and Presence: Safari experiences often require individuals to be fully present and engaged in the moment. Tracking wildlife, observing their behavior, and being attuned to the sounds and sights of the environment fosters mindfulness, promoting mental well-being and a sense of mindfulness.
Physical Activity: Safaris often involve physical activities such as game drives, bush walks, or canoeing, depending on the location and type of safari. Engaging in these activities provides opportunities for exercise, increasing fitness levels, and promoting overall well-being.
Vitamin D and Sunshine: Many African safari destinations benefit from ample sunshine. Exposure to natural sunlight can boost vitamin D levels in the body, which is essential for bone health, immune function, and mood regulation.
Cultural Exchange: Interacting with local communities and learning about their traditions and way of life can broaden one's perspective and foster a sense of cultural appreciation and empathy. Engaging with different cultures promotes a sense of interconnectedness and can contribute to personal growth and well-being.
Nature Therapy: Time spent in nature has been shown to have numerous health benefits, including reducing stress, improving mood, and boosting mental and physical well-being. African safaris provide a unique opportunity for nature therapy, allowing individuals to reconnect with the natural world and experience its healing effects.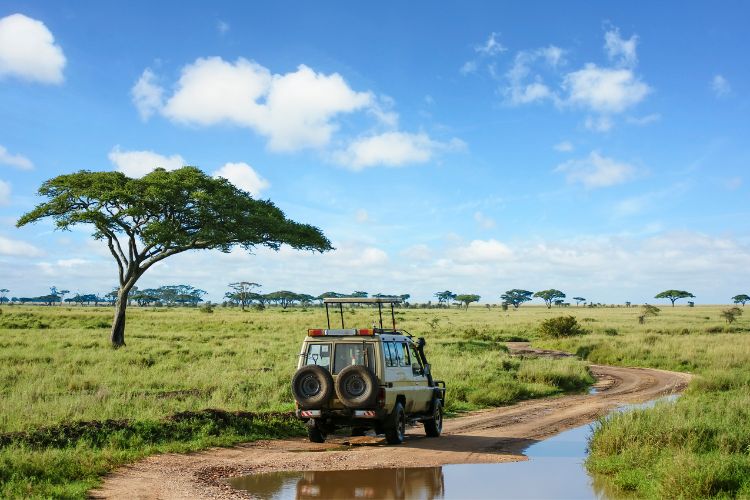 It's important to note that while an African safari can be a transformative and enriching experience, individual experiences and health benefits may vary. It's always advisable to consult with a healthcare professional before embarking on any travel or adventure, especially if you have specific health concerns or conditions.