7 Things to do with kids in Botswana
Botswana is a pure wildlife destination. At most campsites and lodges, wild animals will move around freely, expecially after sunset. Therefore we would not recommend to travel with children under 8 to Botswana, better 12 and beyond.
We took our daughters to Elephants Sands lodge when they are 2 and 3. They loves the camp and wanted to run around our cabin, watch the birds, play in the sand. We can assure you, with lion and elephants walking around the camp, we did not have piece of mind.

African Travels
1. Boat cruise Chobe
Doing a 3 hr. sunset cruise or morning cruise on the Chobe river, watching the elephants and crocs swim, will be an unforgettable experience for your children. There is a toilet on board and most boats serve drinks and snacks.
2. Sleep under de stars
Enjoy a fully equipped and exclusive camp on the Ntwetwe Salt pan where you can settle down around a roaring camp fire in time to watch the most spectacular African sunset!
Guests will be served a 3-course meal around a candle lit dining table while enjoying the solitude of the salt pan.
The next morning after breakfast guests are taken to see the habituated Meerkat colony as they emerge from their burrow to enjoy the warm morning sun.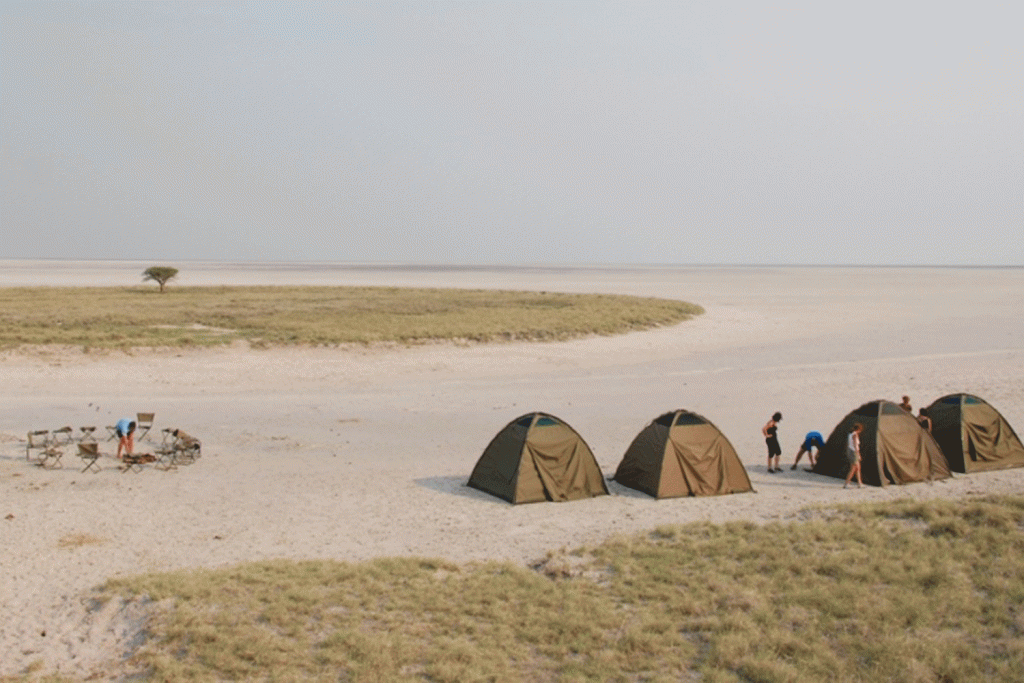 3. Quad Biking Makgadigadi Salt Pans
The above overnight excursion including a quad bike adventure on the Makgadigadi Salt Pans for those who enjoy an adrenaline rush!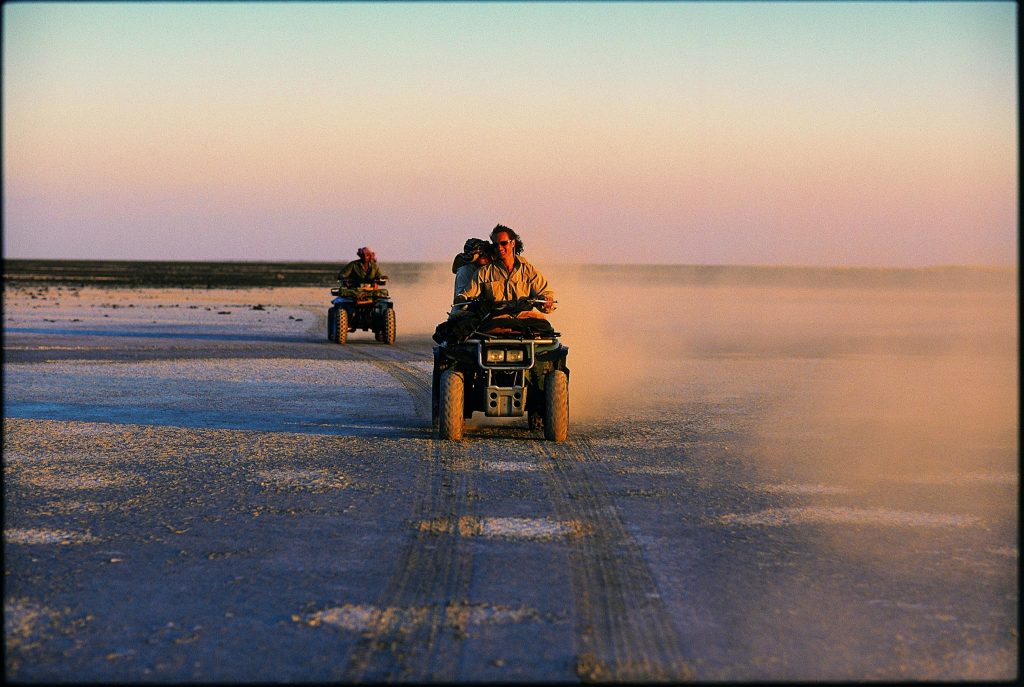 4. Mokoro trip in the Okavango Delta
Moremi Game Reserve is situated in the Okavango Delta and the game here can be incredible: wild dogs, huge elephant herds, buffalo, large prides of lion, leopard….the list goes on and on and on. The bird life in the Moremi is also stunning thanks to the diverse, undisturbed habitat.
You can choose a one, two and three day catered trip into the Okavango Delta by a mokoro canoe. A poler will do the hard work while you can sit and relax and anejoy the delta. Optional game walks on the islands are part of the tour.
The campsites are not fenced, so animals can and do wander around freely and you get the feeling of really being in the bush.
Food and equipment are included for these trips. You need to bring along your personal belongings and any extras drinks you may require.
An alternative is a motor boat or Mokoro trips (either a whole day or a few hours) into the delta.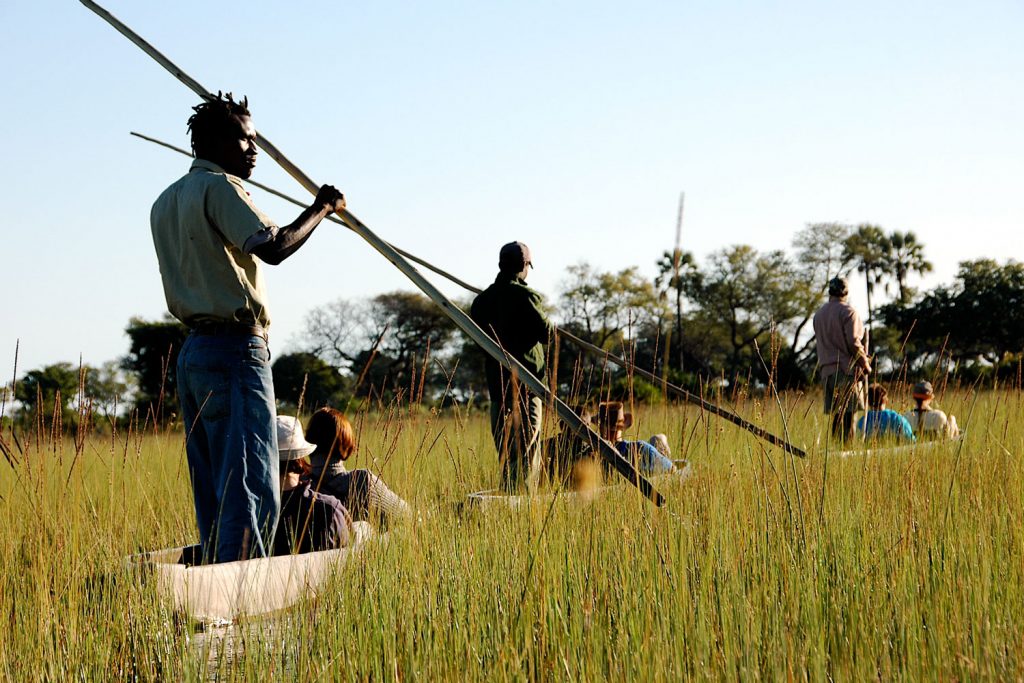 5. Walk with the San Bushmen
Walk with the San Bushmen, the oldest tribe of Botswana and learn about their habitat.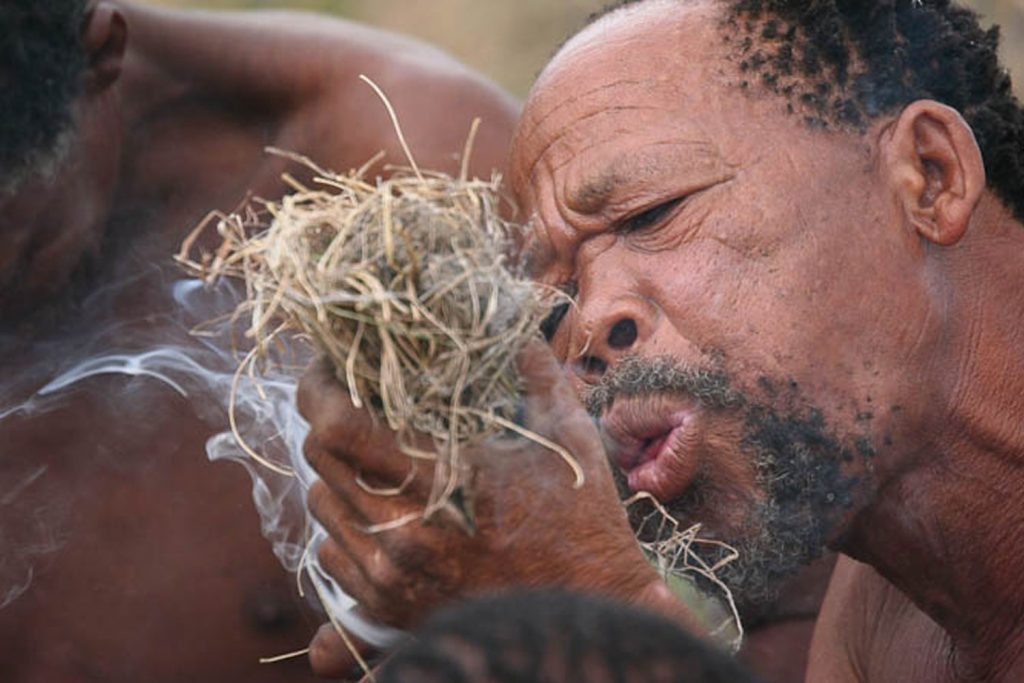 6. Bike around Kasane
In Kasane (Chobe), guests can safely enjoy the sights, sounds and scents of Africa. The sense of personal freedom and space is worth the effort, not to mention the excitement of seeing an elephant enroute! Tour the neighbouring village with a guide or on your own.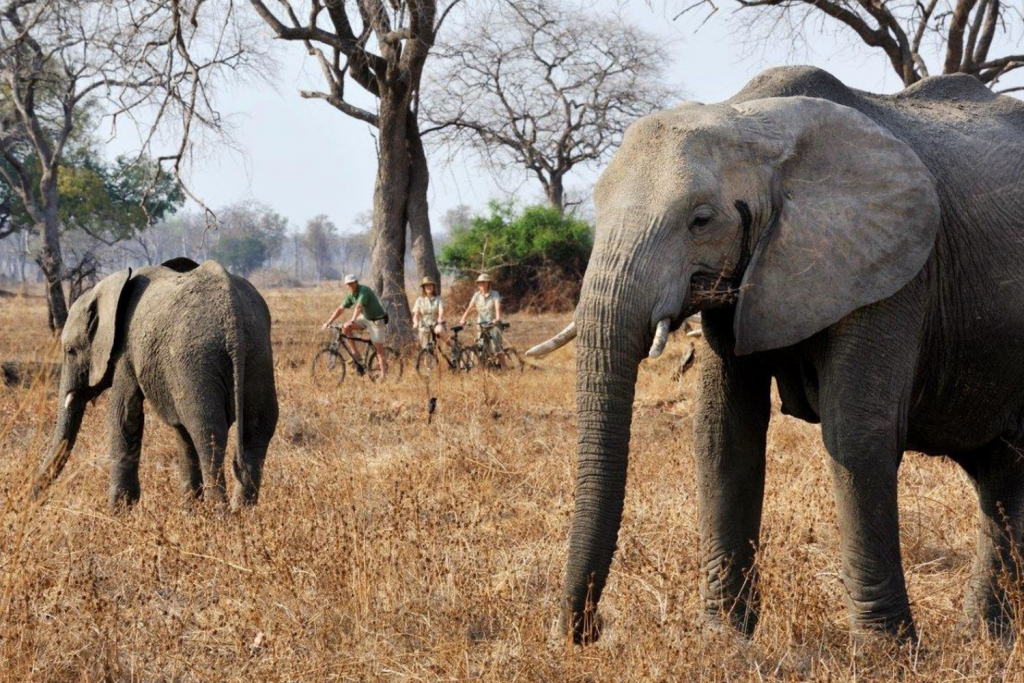 7. Game drive
A guided game drive in an open 4×4 safari jeep is an experience every child will enjoy. Getting up close to a lion or elephant is scary yet exciting. Visiting Botswana, you will probably experience plenty of safaris.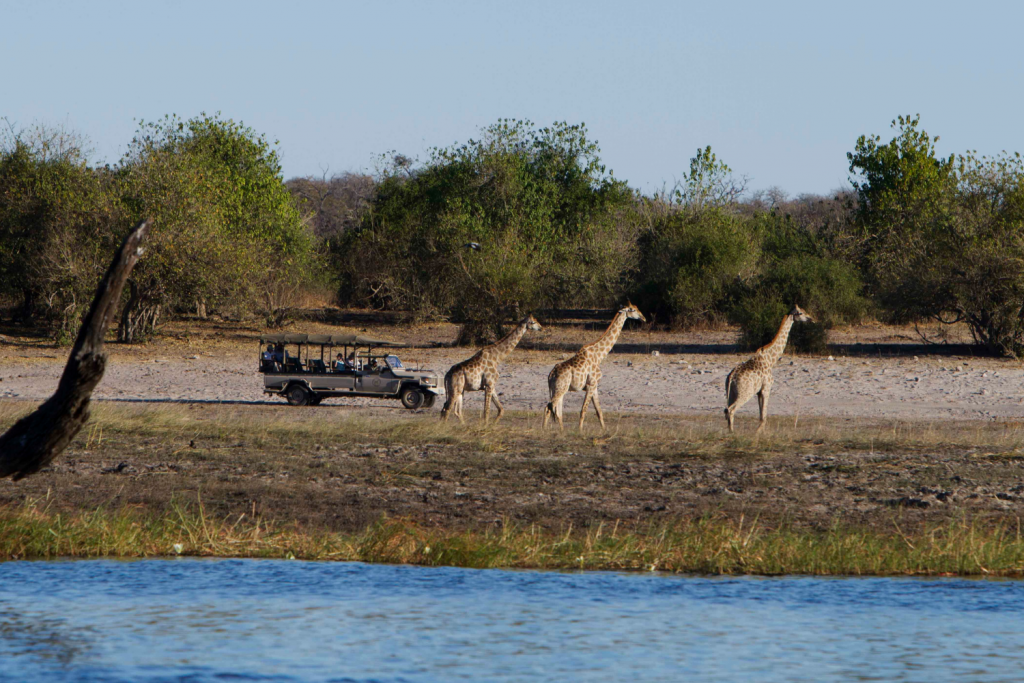 Family friendly safaris to Botswana
Contact us for a tailor made family safari to Botswana or check out some sample tours! We offer kids friendly group tours, private safaris and self drives to Botswana. We will add family friendly lodges and advice and design a suitable safari according to the age of the youngest child.