Use the current lockdowns in so many countries as an opportinity to try some amazing African Bush Recipes and bring Africa to your table! Our favorite African Bush Cooks are:
Sarah Graham
A Zimbabean lady who travels around Southern Africa
She started a food blog in May 2010, and was instantly smitten with the the whole process of writing recipes, and writing about them. She loves words almost as much as food, and so it was a match made in heaven for her. After a few months she was lucky enough to be the first blogger in South Africa to be awarded a cookbook contract with Random House. Her first book, BITTEN, was released in early 2012.
Her fifth book, SUPER NATURAL is due out in February 2020. It offers 130 plant-based recipes for eating well and I can't wait to share it with you! You can read all about her books and recipes [here] or watch the Youtube videos [here]. Try for example her butternut chickpea korma!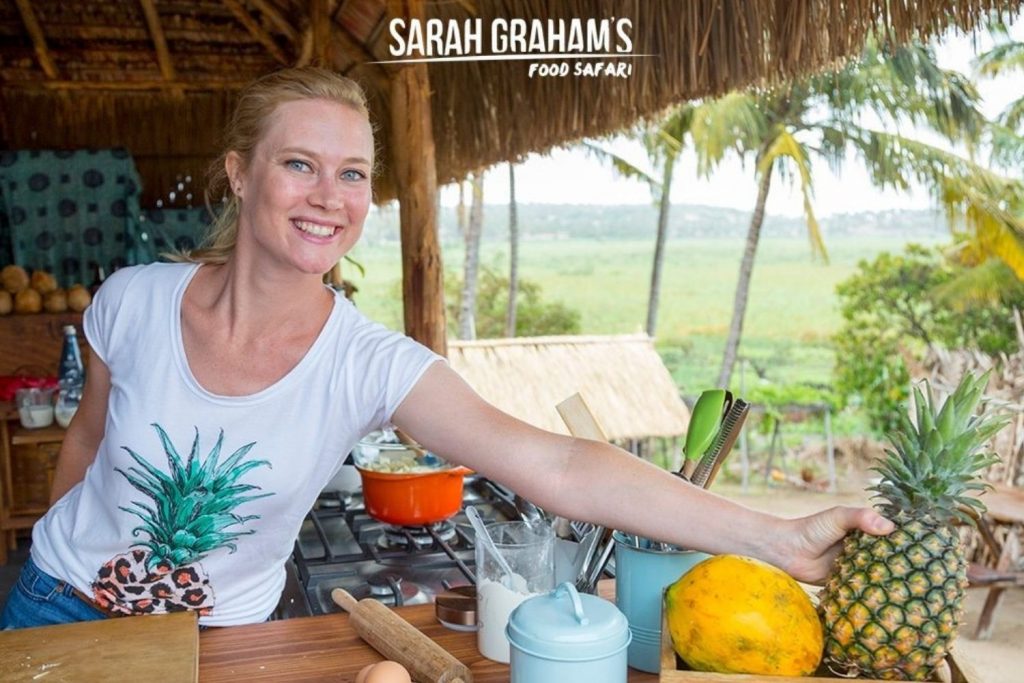 Kiran Jethwa
A Kenyan chef
Kiran Jethwa  is a colorful and ambitious 3rd generation Kenyan born in Nairobi. He has an English mother and an Indian father and the influence of the 2 cultures in his life can be clearly seen in his cooking style.
Jethwa brings to the screen the unique ability to combine his natural culinary flare with his love for adventure. This was perfectly illustrated with the Launch of his exciting  Freshman debut TV show , 'Tales From The Bush Larder'  with Fox International. The award winning show  has successfully aired a three season run, set and shot  across the African continent and viewed in over 60 countries through Fox's vast platform headlining on Nat Geo People. He now travels all around the globe.
Discover his recipes [here] or watch them on Youtube [here]. Try for example his cray fish lasagna!